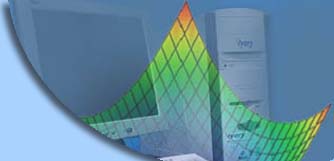 "Mechanical Engineering" is one of the undergraduate field of Materials and Mechanical Engineering Faculty at the Valahia University of Targoviste. The "Mechanical Engineering" Field official recognized in 1999. The aims of the "Mechanical Engineering" is to train specialists in the field of machines process and installations, able to conduct scientific research, design, manufacture, maintenance and operation and expand thus, possibilities of professional integration in economic units. We assure a solid theoretical and practical training. The practical activity takes place both in our own laboratories and in the laboratories of enterprises from Targoviste. Curriculum is similar to that studied in similar specializations in other universities in the country and abroad and includes:



- fundamental disciplines:

Mathematical Analysis, Algebra And Analytic Geometry, Numerical Methods, Physics, Chemical Engineering, Materials Science, Applied Informatics, Foreign Language;



- complementary disciplines:

Culture and Civilization, Philosophy, Economics;



- specialized disciplines:

Static Process Equipment, Machines for Process Industry, Computer Aided Designing in Mechanical Structures (SolidWorks), Computer Aided Design (CATIA), Maintenance and Reliability of Installations, Process Equipment Manufacturing, Equipment and Facilities to Prevent Environmental Pollution, Mashine Tools and Metal Cutting, Ventilation and Air Conditioning Equipments;
The laboratories facilities allow scientific research and dissemination them through participation of students and teachers at national and international conferences and publications in scientific journals.