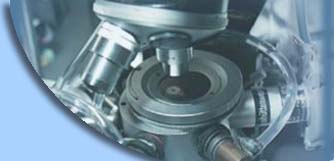 Materials Science is one of the undergraduate fields of the Faculty of Materials Engineering Mechanics at the University of Valahia in Targoviste. The need for new materials with properties designed to serve a well-defined purpose is constantly growing. This program aims to accumulate skills in the field of development, testing, and research of materials.

Objectives:
• Improving the specialist's skills in Materials Science.
• Training students in research activities.
• Fast integration into the labor market in various industrial and research fields.

Curriculum includes: Materials Science, Applied Informatics and Computer Graphics, Theory and Technology of Plastic Deformation, Development and Casting of Ferrous and Non-ferrous Alloys, Semiconductor Materials, Composite Materials, Powder Metallurgy, Materials for Electrical and Microelectronics, Ceramic Materials, Heat and Thermochemical Treatments, Biomaterials, Amorphous Materials, Macromolecular Materials, Nanocrystalline Materials, Crystallography, and Thin Films Technology.

Graduates of the Materials Science program (4 years) will be able to carry out scientific research activities, as well as productive activities in industries that require material processing. The increase of the students' capacity to adapt to the current requirements of the industry is ensured by the training in the faculty laboratories and in some industrial companies from Târgoviște.
An additional opportunity to broaden the scientific horizon and gain new skills are the scholarships offered by the Socrates / Leonardo mobility programs, which allow for internships at various prestigious universities in EU countries.